ISO 9000 and Business Success
ISO 9000. Probably one of the most misused and misunderstood management framework in recent times!
What exactly is ISO 9000? It denotes a series of standards for quality management system from International Organisation for Standardization (or ISO) located in Geneva, Switzerland. ISO is an independent non-governmental organisation with membership of 162 national standard bodies (e.g. BIS or Bureau of Indian Standards is one such member).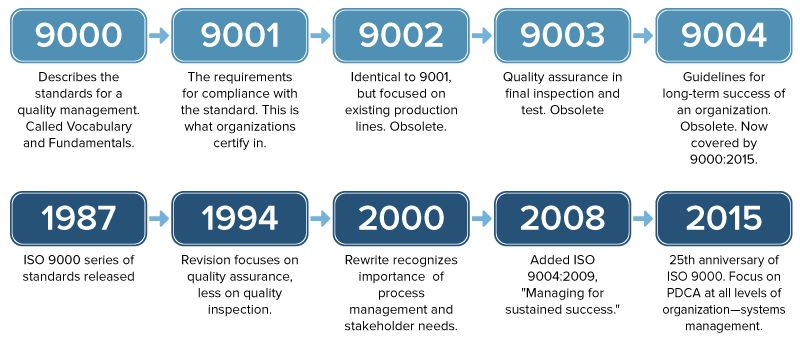 And Quality Management System is a framework for managing the operations in an organization in such a manner that the quality of the delivered product or services meets the specification, which was confirmed to the customer.
ISO 9000 series includes a standard ISO 9001:2015 that is used for certification (or recognition) of compliance of the stated requirements by an organisation. This certification is granted by an authorized certification agency. The certification agencies verify the activities and /or evidences thereof by an organisation and assess compliance with ISO 9001 standard.
Why should an organisation adopt ISO 9001? As adopting this standard ensures the ability to maintain a set of practices by an organisation to deliver specified quality of product or services, customers would get assurance of getting what they wanted. So it could help improving the reputation of an organisation. Hence, most businesses found it useful to adopt this standard to leverage its sales.
There was one more key benefit expected from ISO 9000 standards. The framework helped businesses / organisations standardize their practices and improved consistency of quality, thus reducing cost of wastage, defectives, repairs, reworks and customer compensations!
However, today none of the advantages as above is there to be seen in reality. No there's nothing wrong with these standards or the expectations. Its the compromise between organisations and certification bodies to manage outcomes of certification assessments that have depleted the value of certification to farcical levels. Organisations being guided by market expectations for assurance / reputation, resorted to compromises and did not care to comply with the standards requirements. As a result the quality advantages were not to be seen, and though initially the sales advantages were visible, but vanished quickly when delivered quality did not meet the customers requirements.
Gradually, the customers (and market) lost faith in the certification and need for certifications started reducing. Under pressure to survive, the certification agencies started undercutting prices and resorted to other unethical means and the value of certification fell further! Today the time to get certified to ISO 9001 standard could be anything between a few hours to couple of days (of course, by the unscrupulous certification agencies that are common now) and all of it is possible over a few emails and exchange of a nominal fee!
So is there any benefit of ISO 9000 standards anymore? I strongly believe so. But not for publicizing one's certification and sales enhancement in the short term. It can yield huge benefits by providing a stable framework to build and manage quality performance. I would even suggest that an organization needs to follow the standards and may not consider the certification even! at least till they are satisfied with the quality benefits of the framework. Once quality is ensured and commitments to customers are complied, it would enhance the customers faith in the organisation and gradually, the sales advantages can also be realized well by the organisation.
So its a matter of priority by an organisation, whether they want short-term success and risk sustainability of business or work for enduring success!